Primary Care Recruitment achieve 100% in a HTE Audit and are awarded a Platinum award by Neuven.
Thursday 5th October 2023, By Sean Keepin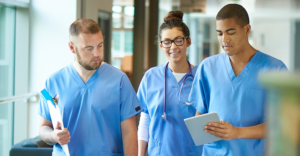 In the ever-evolving world of healthcare, finding and retaining top talent is of paramount importance. Healthcare organisations rely heavily on recruitment agencies to ensure they have access to the best healthcare professionals. In this regard, we have recently achieved a remarkable milestone by receiving a platinum award from Neuven for our outstanding compliance. With a flawless score of 100% in our latest HTE (HealthTrust Europe) audit, setting and achieving the highest standards for excellence in the field.
Healthcare recruitment agencies play a pivotal role in connecting healthcare professionals with facilities in need of their expertise. The demand for quality nurses, healthcare assistants and support staff has never been higher, making the recruitment process more challenging and competitive than ever before. It is in this context that we are proud of our achievement of a platinum award for outstanding compliance deserves recognition and celebration.
Neuven is a well-respected organisation that specialises in compliance management and workforce solutions for the healthcare sector. Their awards and recognitions are highly regarded within the industry. The platinum award was presented to us a testament to our commitment to maintaining the highest standards of compliance and quality in our recruitment processes.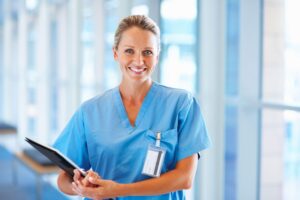 One of the most crucial aspects of our recruitment process is ensuring that every candidate presented to us meets the necessary training / qualifications and complies with all relevant regulations. The HealthTrust Europe (HTE) audit is a comprehensive evaluation of our compliance with these standards. Achieving a perfect score of 100% in this audit is an exceptional feat and is something we are incredibly proud of as a business. This highlights the dedication we have with regards to thorough and meticulous candidate screening.
The impact of this platinum award and perfect audit score cannot be overstated. Healthcare organisations depend on recruitment agencies to provide them with professionals who not only possess the required skills but also adhere to the highest ethical and regulatory standards. With our proven track record of excellence, our clients can have an even greater confidence in the quality of the healthcare professionals they receive from us.
When asking our Managing Director Jason Greaves his thoughts on this achievement he said: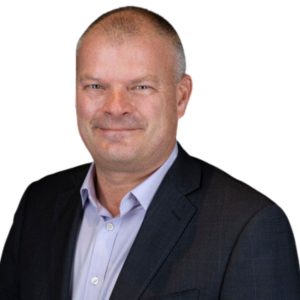 ''We have made quality and compliance our guiding principles. Our commitment to staying updated with the latest regulations, conducting rigorous background checks, and maintaining transparent and ethical recruitment practices is a testament to our dedication to healthcare excellence. I am very proud of our team for this achievement''.
The platinum award and perfect audit score are a source of pride for us an agency. We demonstrate that, with unwavering commitment and dedication, it is possible to raise the bar in healthcare recruitment and ensure that the best professionals find their way into our healthcare sectors.